Gudsmedvetande betyder upplevelsen av din gudomlighet. Det är den fullständiga medvetna insikten att du är skaparen av allt du upplever, att du inte kan vara ett offer, att du alltid existerar, och att ingenting annat än kärlek är verkligt. Det är medvetenheten att du är ett med Gud och Anden. Möjligheten att förverkliga Gudsmedvetande är den främsta orsaken till din nuvarande inkarnation.
Det finns mycket förvirring bland andliga sökare om hur man uppnår Gudsmedvetande. Det finns inga enkla svar. Här är några tankar om vad Gudsmedvetande är och vad det inte är.
Gudsmedvetande handlar om:
Att veta sanningen om vem du är
Förverkliga enheten med ditt högre själv
Att uppleva enheten med allt liv på cellnivå nivå
Att leva i kärlek i stället för rädsla
Att inte har något kritik om någonting (inga begrepp som rätt och fel)
Överlämnar alla upphängningar
Lita på perfektionen i varje ögonblick
Lyssna till och följa din inre vägledning
Ta reda på och göra vad du kom hit för att göra
Gudsmedvetande handlar inte om:
Att äta korrekt (eller fasta på rätt sätt)
Andas korrekt
Meditera korrekt
Kommunicera med utomjordingar
Att tillfredsställa Gud
Att vara perfekt (eller god)
Att följa anvisningarna från en andlig ledare eller guru
Att ha rätt
Att ha korrekt andlig övertygelse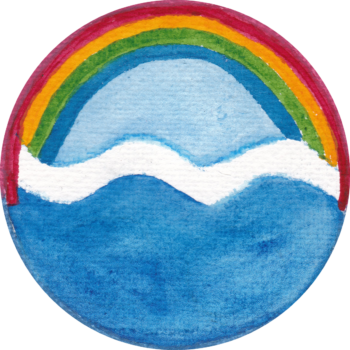 Why is it so hard for me to forgive?
Why doesn't money feel spiritual to me?
Why do I have so much drama in my life?
Why do I feel abandoned by God?
When am I finally going to experience my ascension?
What tools are there for realizing ascension?
What spiritual practices should I be doing? (Part 2)
What spiritual practices should I be doing? (Part 1)
What is the most appropriate way to honor Jesus?
What is the first step toward realizing my ascension?
What is the difference between unity and oneness?
What is the difference between judgment and discernment?
What Is the difference between ascension and enlightenment?
What is the difference between a special and a holy relationship?
What is meant by pure non-duality?
What is confused in Christianity?
What is a spiritual response to a world crisis?
What if this was the last day of your life?
What if my "old stories" are good ones?
What do you mean when you say I preplanned this life?
What do you mean when you call the world an illusion?
What can help me to forgive?
What about the planetary ascension of 2012?
Should we still be doing the forgiveness process?
Is there any place for fun on the ascension path?
Is there a difference between awakening and ascension?
Is the illusion a mistake?
Is spirituality a hobby for you?
Is it possible to ascend and be in a relationship?
Is it good to have a support group?
How important are special places and secret teachings?
How do my relationships fit into my ascension path?
How do my home and relationships affect my intention to ascend?
How do I give it to Spirit?
How do I discern Spirit from ego?
How do I deal with my fear of death?
How do I deal with distraction?
How do I create dis-ease?
How can we not see children as innocent victims?
How can I see the divinity in other people?
How can I deal with my karma?
How can I deal with my feelings of hopelessness?
How can I become One with God?
How can I be sure I am on the right path?
How am I to deal with disease?
Have you chosen ascension?
Do I need to transform all of my fears before I can ascend?
Do I have to surrender my personal identity in order to ascend?
Do I have to be perfect to ascend?
Can we create heaven on earth?
Can I love myself into ascension?
Can I follow my passions?
Are you afraid of the dark?
Are aging and death certain?