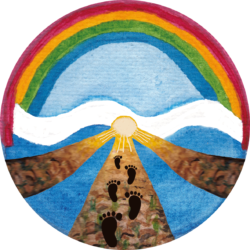 The unvarnished truth from Sanhia
You are a divine being. Your divine power created this universe and your body. From your present point of view this may all be difficult to accept. Ascended beings have fully realized these truths. You, too, can give intention for your ascension. Your inner divinity knows that there are no accidents, that you could never be a victim, and that you have created every event in your life. The purpose for all of these events has always been a loving one. The goal has  been the conscious realization of your divinity. Spiritual Alchemy is a process for transforming the fear that you hold as a human  into the unconditional love of the divine.
The method offered here to perform Spiritual Alchemy is called the five-step process. The steps are outlined to the right.
We love to serve you and are open to receive donations. You can put in any amount and share through your card.
The five-step process is explained with greater detail and nuance in parts of the following messages:
It seems like the world is falling apart; how can I deal with my fear?
How can I let go of grief?
How long will the Coronavirus last?
Why is it so difficult to let go of the illusion of the world?
How do I give it to Spirit?
Do you confuse cause and effect? 
How do you define yourself?
What spiritual practices should I be doing? (Part 2)
Can you tell more about being in the now?
What if my "old stories" are good ones?
Do I need to transform all of my fears before I can ascend?
Why do negative things keep happening to me?
What can I gain by letting go of control?
Is suffering a necessary part of my spiritual path?
How can I feel more grateful?
Are you afraid of the dark?
What can I do about my dis-ease or ailment?
How can I get the ying and yang energy in harmony within me?
How do I create dis-ease?
How do I deal with my environmental fears?
How can I realize my purpose?
Are aging and death certain?
How can I step out of the mass consciousness?
Why is intention necessary?
How do violence and guilt relate to sexuality?
What do you mean when you say I preplanned this life?
Why is it important to balance my masculine and feminine energy?
What can I do when things are less than perfect?
How can I reduce stress in my life?
Do you believe in a punishing God?
What do you mean by my "old story"?
How does the ego divide and conquer?