Ascension means the experiencing of your divinity. It is the full conscious realization that you are the creator of everything you experience, that you cannot be a victim, that you always exist, and that nothing outside of love is real. It is knowing that you are one with God and with Spirit. The possibility of realizing your ascension is the major reason for your present incarnation.
There is much confusion among those on spiritual paths about how to achieve ascension.  There are no easy answers. Here are some thoughts about what ascension is and about what it isn't.
Ascension is about:
  Knowing the truth about who you are
  Realizing your unity with your higher self
  Experiencing on a cellular level the unity of all life
  Living in love rather than fear
  Having no judgment about anything (no concepts of right and wrong)
  Surrendering all attachments
  Trusting the perfection of each moment
  Listening to and following your inner guidance
  Finding out and doing what you came here to do
Ascension is not about:
  Eating correctly (or fasting correctly)
  Breathing correctly
  Meditating correctly
  Communicating with extraterrestrials
  Pleasing God
  Being perfect (or even good)
  Following the instructions of a spiritual leader or guru
  Getting it right
  Correct spiritual beliefs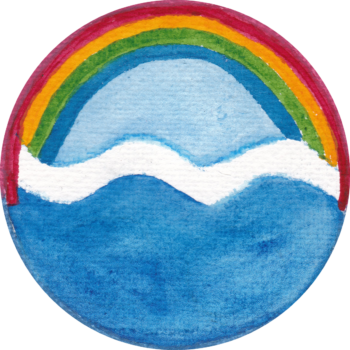 Why is it so hard for me to forgive?
Why doesn't money feel spiritual to me?
Why do I have so much drama in my life?
Why do I feel abandoned by God?
When am I finally going to experience my ascension?
What tools are there for realizing ascension?
What spiritual practices should I be doing? (Part 2)
What spiritual practices should I be doing? (Part 1)
What is the most appropriate way to honor Jesus?
What is the first step toward realizing my ascension?
What is the difference between unity and oneness?
What is the difference between judgment and discernment?
What Is the difference between ascension and enlightenment?
What is the difference between a special and a holy relationship?
What is meant by pure non-duality?
What is confused in Christianity?
What is a spiritual response to a world crisis?
What if this was the last day of your life?
What if my "old stories" are good ones?
What do you mean when you say I preplanned this life?
What do you mean when you call the world an illusion?
What can help me to forgive?
What about the planetary ascension of 2012?
Should we still be doing the forgiveness process?
Is there any place for fun on the ascension path?
Is there a difference between awakening and ascension?
Is the illusion a mistake?
Is spirituality a hobby for you?
Is it possible to ascend and be in a relationship?
Is it good to have a support group?
How important are special places and secret teachings?
How do my relationships fit into my ascension path?
How do my home and relationships affect my intention to ascend?
How do I give it to Spirit?
How do I discern Spirit from ego?
How do I deal with my fear of death?
How do I deal with distraction?
How do I create dis-ease?
How can we not see children as innocent victims?
How can I see the divinity in other people?
How can I deal with my karma?
How can I deal with my feelings of hopelessness?
How can I become One with God?
How can I be sure I am on the right path?
How am I to deal with disease?
Have you chosen ascension?
Do I need to transform all of my fears before I can ascend?
Do I have to surrender my personal identity in order to ascend?
Do I have to be perfect to ascend?
Can we create heaven on earth?
Can I love myself into ascension?
Can I follow my passions?
Are you afraid of the dark?
Are aging and death certain?