Spiritual Alchemy Events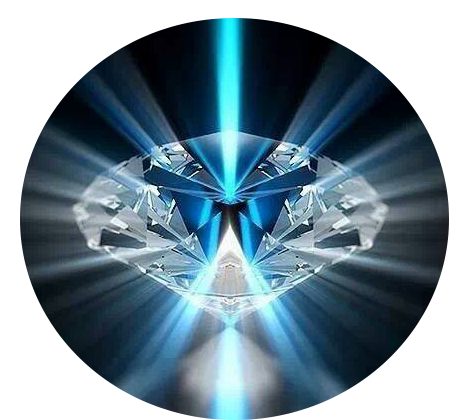 Spiritual Alchemy Group
This is a group for you who's main desire in life is to realize your divine nature. Sanhia calls this ascension. We have been working with our intention for years, and invite you to join us in the process. The commitment is to confront, embrace, and transform our fears into love, to give up victimhood and take responsibility for our lives. This is Spiritual Alchemy.
Our leadership is based on a harmonious balance between the feminine and masculine energies. A number of tools are utilized with the group. Ulla channels guided meditations. Sanhia, channeled by Michael, gives us a spiritual perspective on important life issues, which include dialogues about his Monthly Message. The five-step process, developed by Sanhia for transforming fears, is perhaps the most important tool. Numerology, the Love Letter from Your Higher Self, gives support for embracing the truth of yourself and your purpose.
Andens Alkemi Grupp

 Det här är en grupp för dig, vars högsta önskan i livet är att förverkliga din gudomliga natur. Sanhia kallar detta Gudsmedvetande. Vi har arbetat med den här intentionen i åratal och välkomnar dig att ta del av processen. Vi har åtagit oss att konfrontera, omfamna och transformera våra rädslor till kärlek, att ge upp offerollen och att ta fullständigt ansvar för våra liv. Detta är Andens Alkemi.
Vårt ledarskap bygger på en harmonisk balans mellan de feminina och maskulina energierna. Vi använder ett antal olika verktyg i gruppen. Ulla kanaliserar vägledande meditationer. Genom dialoger om sina månatliga budskap, ger Sanhia, kanaliserad av Michael, oss ett andligt perspektiv på viktiga livsfrågor. Femstegsprocessen, som Sanhia utvecklat för att omvandla rädslan, är kanske det allra viktigaste verktyget. Numerologi, "kärleksbrevet från Ditt Högre Själv", stöder dig att omfamna sanningen om dig själv och ditt syfte.
New Spiritual Alchemy group
Dates for Spring 2019: 26 May, 9 June. (2 times left)
Spiritual Alchemy Evening
This is an event for you who have the intention to become aware of your true divine nature and to realize it.
During the evening you will experience:
Stillness and peace, in a guided meditation
Relief and harmony, when you transform worries and fear to love, using the five-step process.
A divine perspective on your life questions, through Sanhia, an ascended master channeled by Michael Hersey.
This is a drop-in event, but each evening will be different and it is beneficial to come as often as possible to support your intention.
Andens Alkemi Kväll

 Det här är en kväll för dig som har intentionen att bli medveten om din sanna gudomliga natur och förverkliga den.
Under kvällen får du uppleva:
Stillhet och frid, i en guidad meditation
Avspänning och harmoni, när du omvandlar oro och rädsla till kärlek, genom att använda fem-stegs processen
Ett gudomligt perspektiv på dina livsfrågor, förmedlat av Sanhia, en uppstigen vishetsmästare som kanaliseras av Michael Hersey.
Det här är ett drop-in händelse, men varje kväll är olika och det är fördelaktigt att komma så ofta som möjligt för att stödja din intention.
Join our next event
Europe

Stockholm
America
Argentina - Buenos Aires
America
Argentina - Catamarca
America
Argentina - Cordoba
America
Argentina - Jujuy
America
Argentina - La Rioja
America
Argentina - Mendoza
America
Argentina - Rio Gallegos
America
Argentina - Salta
America
Argentina - San Juan
America
Argentina - San Luis
America
Argentina - Tucuman
America
Argentina - Ushuaia
America
Indiana - Indianapolis
America
Indiana - Marengo
America
Indiana - Petersburg
America
Indiana - Tell City
America
Indiana - Vincennes
America
Indiana - Winamac
America
Kentucky - Louisville
America
Kentucky - Monticello
America
North Dakota - Beulah
America
North Dakota - Center
America
North Dakota - New Salem
UTC
Hawaii-Aleutian Standard Time (HAST)
Hawaii-Aleutian with Daylight Savings Time (HADT)
Alaska Standard Time (AKST)
Alaska with Daylight Savings Time (AKDT)
Pacific Standard Time (PST)
Pacific with Daylight Savings Time (PDT)
Mountain Standard Time (MST)
Mountain with Daylight Savings Time (MDT)
Central Standard Time (CST)
Central with Daylight Savings Time (CDT)
Eastern Standard Time (EST)
Eastern with Daylight Savings Time (EDT)
Atlantic Standard Time (AST)
Atlantic with Daylight Savings Time (ADT)
Request a group